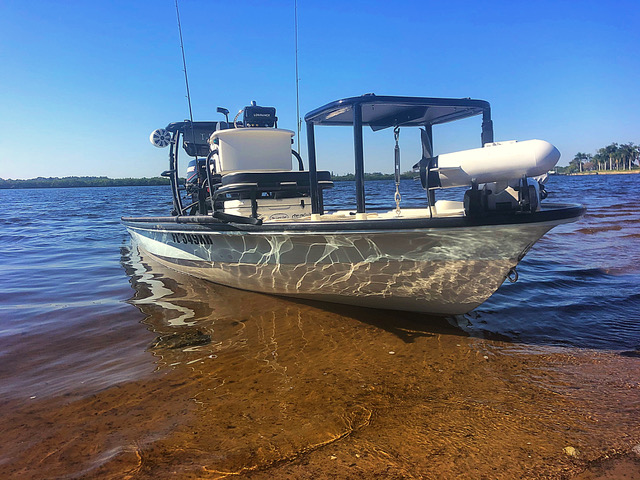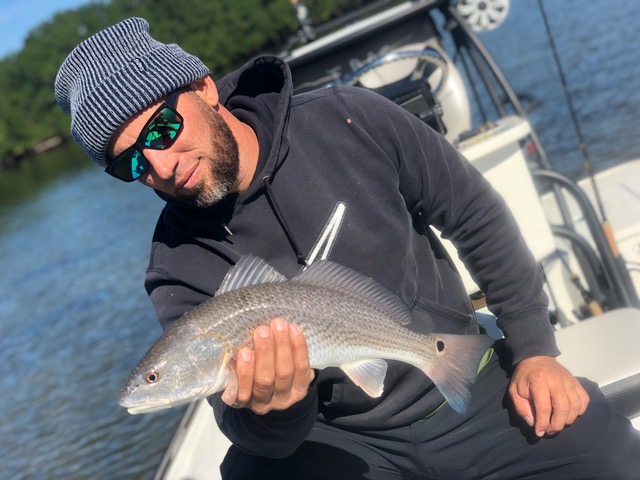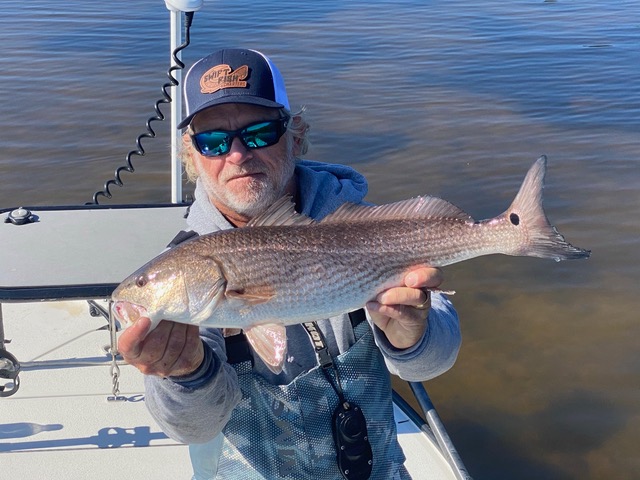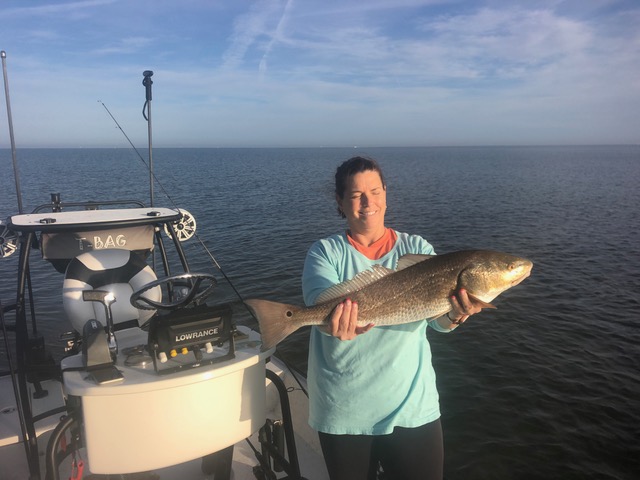 Over the years I have often been asked if I do other types of charters like sight fishing or fly fishing. Ive had a couple different boats that I used for this fishing method over the span of my life as a fisherman. By far may favorite so far is my current shallow water skiff. Its a Ranger Banshee 17 ft outfitted with a poling platform, forward casting platform, midships casting platform, GPS with detailed satellite imagery, remote control trolling motor, 2 power pole micro shallow water anchors, my old trusty Yeti cooler, Bluetooth stereo so you can pick your music if you want it and a pushpole because sometimes you just need it. Custom rigged for the way I like to fish.
This is a trip for the more experienced angler. 1-2 anglers max. I use this boat to do what it is built for, running shallow to access fish in shallow depressions and potholes. They are artificial lure and fly fishing charters. Trips are run anywhere from Jacksonville, Tampa Bay (home Waters), Bradenton , Sarasota, Charlotte Harbor, Homosassa and Hopedale Louisana. You can do one day, multiple days in multiple locations trips are customized to what you are wanting to door accomplish. All regions are season specific
Tampa Bay, Anna Maria, Sarasota, Charlotte Harbor– October -April
Jacksonville –July ,August.   Call for Pricing options
Louisana –Mid September -November    (must book multiple days well in advance).   Call for pricing options
Trips start at 5 hrs 650 in Tampa Bay other locations are priced differently depending on number of days you want to fish.
150 for an additional hour.