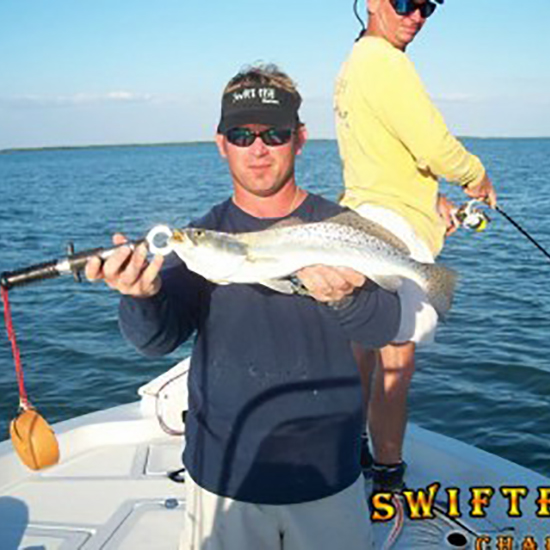 Spring Tampa Fishing Charters
As the warm embrace of spring caresses the waters, the flats come alive with a vibrant display of marine life. It's an exciting time as the snook make their way out of the canals, creeks, and rivers, eager to feast on scrumptious sardines in preparation for their summer spawning. The anticipation is palpable, and you can almost hear the underwater symphony as the snook's appetite grows.
Meanwhile, redfish gather in ever-increasing numbers, ready to put on a show for any eager angler. And let's not forget the big gator trout – these voracious predators are on a mission, devouring everything that crosses their path. It's a thrilling time to be on the water, as every cast could bring the catch of a lifetime.
As late spring blossoms, the flats welcome even more visitors. The Spanish mackerel, kingfish, and cobia make their grand entrance, adding to the already bustling underwater scene. These pelagic species join the party, offering a thrilling challenge for any angler up to the task.
Most of this exhilarating action is best experienced from the comfort of a Bay Boat. However, don't think you're limited to just live bait! The fish are more than happy to chomp down on artificials, making it a fantastic time for those who enjoy tossing plastics. The versatile Bay Boat allows you to get up close and personal with these majestic creatures while casting your favorite lures.
For the optimal fishing adventure, we recommend embarking on a 6 or 8-hour trip. This will give you plenty of time to soak in the beautiful surroundings, immerse yourself in the vibrant marine life, and, of course, reel in some unforgettable catches. As you set out on this exhilarating journey, you'll soon understand why this magical time of year is truly a fisherman's dream come true. So grab your gear, gather your friends, and join us for an unforgettable experience on the water!
Book your adventure today!