Fishing Charters Tampa
Call or Text 813-714-0889
5200 W Tyson Ave, Tampa, FL 33611
Experience Tampa Bay fishing with a native Charter Captain, Capt Tim has plied the waters of Tampa Bay and it's estuaries for nearly 3 decades. An experienced host with a touch of local flavor.
 
Book your your adventure today!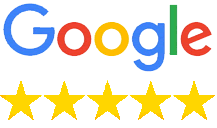 Swift Fish Charters of Tampa Bay|Inshore Fishing Guide
Book your South Tampa Fishing Charters now!
Swift Fish Charters is owned and operated by Captain Tim Whitfield and is the best choice to handle all your South Tampa Fishing Charters needs. A native Floridian with an easy going personality makes a day fishing in Tampa Bay quite enjoyable. Capt Tim has been plying the waters of Tampa Bay for a large portion of his life. He has quickly become South Tampa's most sought after captain. Just don't mistake his laid back demeanor for lack of effort; he really just makes it look that easy.
Live the adventure with a Native Tampa Fishing Charter Captain!
Serving all of Tampa Bay and docked in South Tampa, Captain Tim spends over 250 days a year on the water. Spending that amount of time on the water one becomes in tune with the tides, current, and patterns of the fish. Fishing with a well seasoned veteran Tampa Bay Fishing Charter Captain drastically improves your odds of catching fish, even on the toughest of days and in the harshest conditions you can bear. Captain Tim has excellent reviews on Google, Facebook and Trip Advisor check them out! (search Swift Fish Charters)
About Captain Tim :
Capt Tim's Florida roots run deep. He was born right here in Tampa in 1972, minutes away from the Hillsborough River. Capt Tim's love for fishing and the outdoors started at an age earlier then he can remember. Much of his youth was spent fishing the lakes of Pasco county for Black Bass. In the early 90's Tim was introduced to the briny flats of Tampa Bay and the addiction began. Redfish and Snook where the targets of many of his exploits. The countless hours spent the waters of Tampa Bay with some great fisherman and the basics learned from his Dad and Uncles laid the foundation for his eventual career.
Since then Capt Tim has become well versed in the many different species that call the Tampa Bay Estuary home. At the urging of friends Tim went to Sea School and was issued a U.S.C.G merchant mariner credential (Captains License). Capt Tim now has a quarter of a century of inshore fishing under his hat and has witnessed many days come and go on the water on his South Tampa Fishing Charters. Making his life and living from behind the polarized lens, Capt Tim has what it takes to get you on the fish. He has a close group of Captains he works closely with. What does this mean to you? It means you have the combined knowledge of 5 captains with a combined 1,000 days a year on the water. It means your Tampa Fishing Charters may be the fishing adventure of a lifetime.
Fun for the whole family on a South Tampa Fishing Charters !
Fun Family fishing trips are popular with the locals as well as those vacationing in the Tampa Bay area. Kids as young as 4 are no problem. Over the years Tim has found a livewell full of bait can entertain kids for hours. Trips like this are geared towards the kids, making it fun and entertaining is how we hook them for life!
Specializing in light tackle live bait fishing, prefer artificials? No problem!
Depending on the species targeted Swift Fish Charters can get your baits in front of the fish that invade your dreams. Tarpon, Snook, Redfish, Trout, Cobia, Snapper, Grouper, Kingfish, Shark and Mackerel and many other species populate the pristine waters of Tampa Bay. Trips can be species specific or for just what is biting the best. If you desire to target a specific species call or text Capt Tim at 813-714-0889 to check when the best time of year to target them. Our job is to make your South Tampa Fishing Charters a great experience no matter if your a novice or accomplished angler, all skill levels preferred.
How'd you come up with the name
Hey Capt' ! Where did the name come from? What does it mean?
I get asked that a lot.
Its a Story, what would a name or tatto be without one…

In the hall of the house of my youth stood an ever present old painted over bookshelf. One from the era of things built to last, not pressed together wood scraps and lots of glue. An actual old homemade wooden bookshelf. On it's shelves rested the entire Travis McGee series penned decades ago by John D McDonald. Travis was the hero in the series.
On the days of house cleaning and doing chores a vinyl record scratched out "incommunicado" by Jimmy Buffett. The opening line is "Travis McGee is still in cedar key" it resonated in my young mind.
Eventually  I read the entire series. Then re read it in order.
Travis spoke with his friend Meyer about how he preferred the smaller swift fish, like snook and redfish. I instantly related. I preferred them too. When I began guiding I needed a name that was different,  catchy and wouldn't pigeonhole me into one demographic of fishing. I liked his description of my favorite inshore speices. When I became a guide I borrowed the term the mind of MacDonald voiced by Travis McGee and took the name Swift Fish Charters.
I have found myself more fond of targeting exactly that. Rainbow trout fishing has quickly become a favorite of mine. On fly in creeks, swift water, swift fish and a smooth cigar in the evening while reliving and embellishing on the events of the day, washing down a shot of patron with a cold beer, tostiong the hero, McGee …
That's what fishing is all about to me.
Hook and Cook at Hula Bay
After your day on the water what sounds better than a fresh fish meal. Please let me know if your interested and I can set a reservation inside, outside or down at the outside bar area.  Chef Nick does a fantastic job no matter how he cooks it, grilled, fried or blackened. Sliders are a favorite
Half Day or Full Day, our goal is to make your trip an Adventure!  Serving Tampa Bay, St Petersburg, Tampa and Homosassa. However I can only be in one place at a time and I work with some top notch charter Captains in the areas other than Tampa Bay (my home waters) so if you can't travel far or just wanna fish where you are I can set you set up with the right guide to make your fishing charter one to remember!
South Tampa Fishing Charters , Tampa Fishing Charters , Fishing Charters Tampa , Tampa Bay Fishing Charters, Tampa Fishing Charters, St Petersburg fishing charters, Homosassa scalloping charters
St. Pete Fishing charters, St. Petersburg Fishing charters, Fishing Charters Tampa, Fishing charters,  Fishing Charters St. Pete, Fishing Charters St. Petersburg
*Capt Tim is not affiliated with any booking service.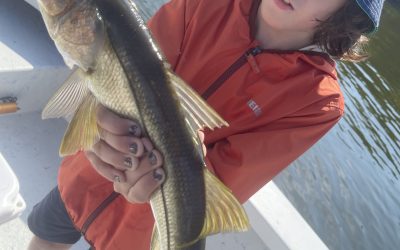 Spring recently sprang and we are now sliding into summer patterns for our Tampa Bay Fishing charters.
The guides at Swift Fish Charters have all been reporting good numbers of snook and some trout, redfish too!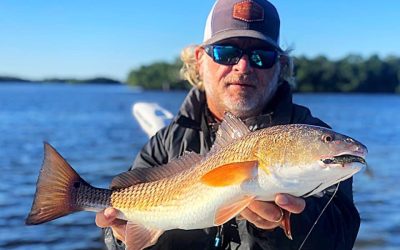 Tampa Bay Fishing Report 3/14/22 Tampa Bay Fishing charters :Spring recently sprang and suddenly we are full on into the thick of it here in Tampa Bay! The guides at Swift Fish Charters have all been reporting good numbers of snook and some trout. Rest assured...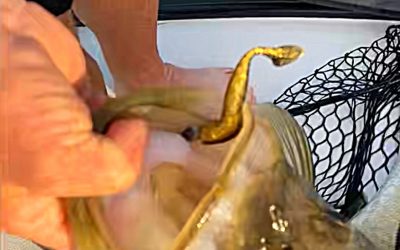 "The Take" "Poets talk about "spots of time" but it it really fisherman who experience eternity compressed into a moment. No one can tell us what a spot of time is until suddenly the while world is a fish and the fish is gone..." Norman Maclean. A River Runs Through...