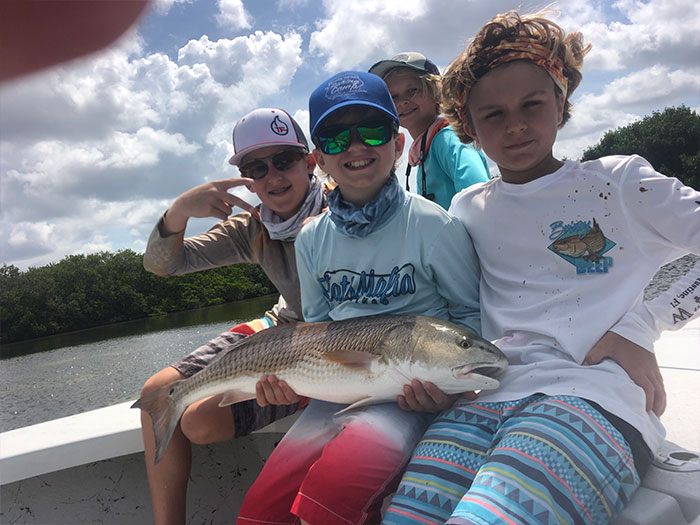 Summer Tampa Fishing Charters (June-Aug.)
As the temperature rises, so does the activity in the bay, making it a perfect time for anglers to try their luck. Currently, schools of mackerel are foraging all over the bay, providing plenty of opportunities for some enjoyable fishing. These feisty fish are known to target bait schools, making them an exciting catch for those using light tackle. With their aggressive strikes and spirited action, mackerel offer a satisfying experience for anglers of all ages and abilities.
For the more seasoned fisherman or those looking to cross a big catch off their bucket list, the Tarpon run is also underway. This fishing endeavor is not for those simply looking to fill their cooler or catch a large number of fish. Rather, it's an opportunity to test one's patience and skill, as anglers often spend long periods waiting for that perfect moment to strike.
When the time comes, be prepared for a challenging battle, as these impressive game fish put up a strong fight. Overcoming the physical demands of reeling in a Tarpon will make the victory even more rewarding.
To fully take advantage of this season's offerings, consider booking a 4 or 6-hour trip based on your fishing preferences. This is the perfect opportunity to create lasting memories on the water while experiencing the thrill of the catch.
Book your adventure today!