South Tampa Fishing Charters recent report.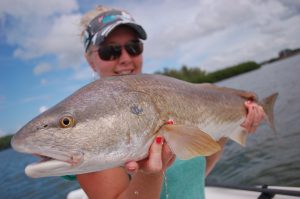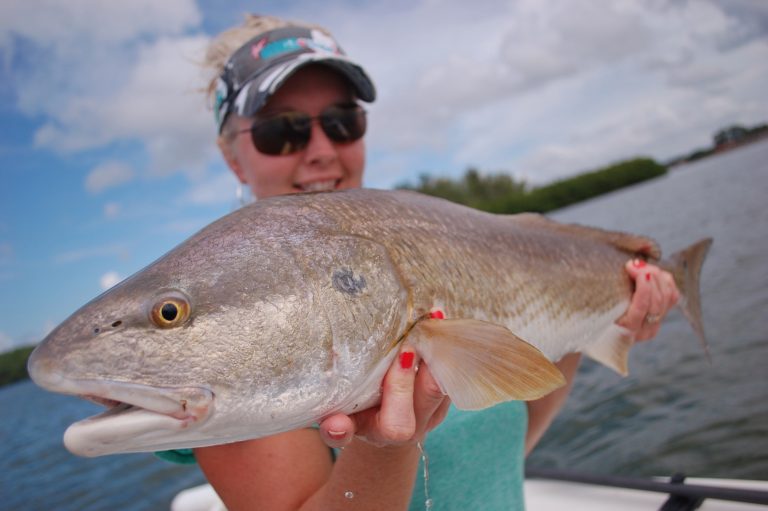 Bait is everywhere and every size, this works well to cover a broad spectrum of different species in the same trip!
Redfish remain consistently inconsistent but when they do begin to feed if your there its game on! Double digits are possible in numbers and weight. Free-lining pinfish and live sardines are top producers in areas of strong current, in slower moving current cut ladyfish is hard to turn down.
Snook are frenzied one day and then the next 2 or 3 days not so much. Their feeding patterns are erratic at best. Sardines chummed heavily gets a few fish popping, cast at the pops and wait. As fall grows nearer look for 40 snook trips to be the norm, as for now 8 or 10 is a good bite.
Trout have been the mainstay for my clients that are looking for meat or rod bending action. Small sardines fished free-lined through the vast bait schools around the bay has been scoring some low slot keepers. I have noticed the trout over 17 inches have worms where the 16 inch fish do not. It makes for a small slot but those that fall into the self imposed  slot produces cleaner meat. . Or just fry the bigger ones in super hot grease, the worms wont hurt you. Spanish mackerel and lady fish are in the mix with the trout as well, meaning to get a limit or two of trout your gonna catch around 50 fish to get there! A great way to grab some dinner and bend some rods with the kiddos!
Also mangrove snapper are all over every dock and bridge piling, in Tampa. small sardines are the top producers.
As we move further fro summer into our version of Fall look for the water temps to drop and the fish to fire off! October and November should be amazing!
To book you South Tampa Fishing Charters with our Call or text
813-714-0889
or email him at
tim@swiftfishcharters.com