Tampa Bay Fishing Charters
Recent Reports from Tampa Bay Fishing Charters
Made a little time to do some R&D (research and development) with my son recently. We launched at cock roach bay and found on the low water not much willing to play except a few lady fish. As the tide began to rise we switched tactics and began fishing potholes adjacent  to the mangroves. This provided steady action with hefty jawed redfish besting 15 or so on artificials. Shad tail type baits worked across the sand holes was key in producing strikes. Tossing baits to the edges or just beyond and using a steady retrieve resulted in 100% of our hook ups. Dark baits with a gold flake worked better than a sardine color.
Snook Fishing Tampa Bay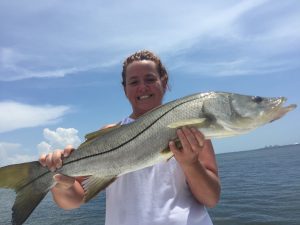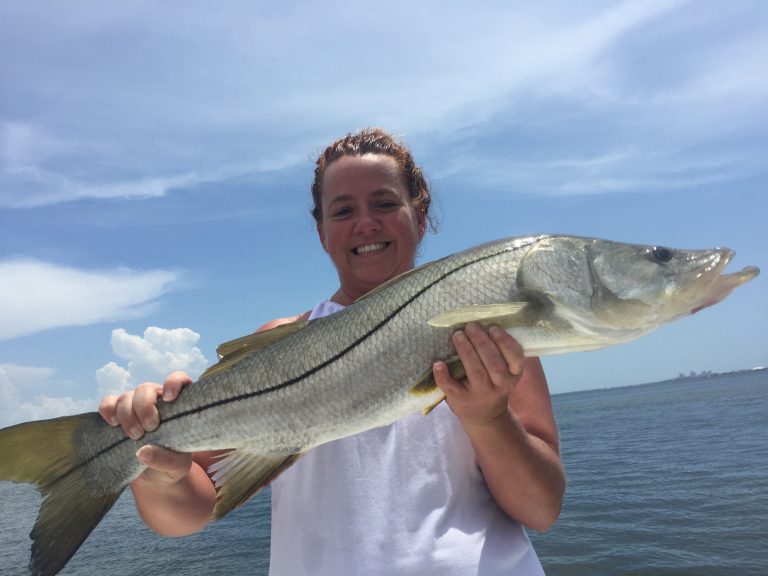 Snook are around as well, fishing the mangrove edges on high tide produced several strikes. Most of the fish were in the mid slot range, but we did manage to hook one toad of a snook, he was able to elude us as his gill plate wrecked the 20 lb leader. With snook I prefer to start with 20 lb leader and then go up if I began to get cut off.
Mullet have not been the key lately. For whatever reason the fish are more structure oriented from what I can gather. By structure I mean pot holes, oyster bars and mangrove points. It does seem that the areas with good structure and mullet around were more productive than those that were void of the jumping fish.
BOOK NOW!
To book your Tampa Bay Fishing Charters give our a call or text at 813-714-0889
Many thanks this excellent company that keep us on the water and catching fish, Check them out on line! Without my Power Poles I'm sure I would not be able to set up perfectly, and setting up perfectly equals more fish for you!