so Tampa Bay Fishing Forecast
Whats happening?
We had our first influx of cold air this week and it sent shock waves across the  Tampa Bay Fishing watershed, and that's not a bad thing. We have enjoyed another very extended fall again this year. All of the sudden we become thrust into winter. What does this mean for the fish? It means the pressure on snook is off for a couple months giving them a reprieve and time to rest and prepare for next summers spawn. It also means targeting some different species of fish and using some different styles and techniques. Breaking up the monotony.
What will we be fishing for?
That answer changes day to day heavily influenced by the predicted weather conditions and tides. If the weather is nice and the bay is calm i will run my 22 ft bay boat to rock piles in Tampa Bay and target for sheepshead. For these trips I pick up at Hula Bay in south Tampa. These guys are tricky and it takes a while to get a feel for when to set the hook. Theses are tasty critters and often they are invited home for dinner! If the weather is windy and cold I will usually run my skiff and fish deep into the back country targeting redfish and trout in the many creeks and rivers that empty into Tampa Bay.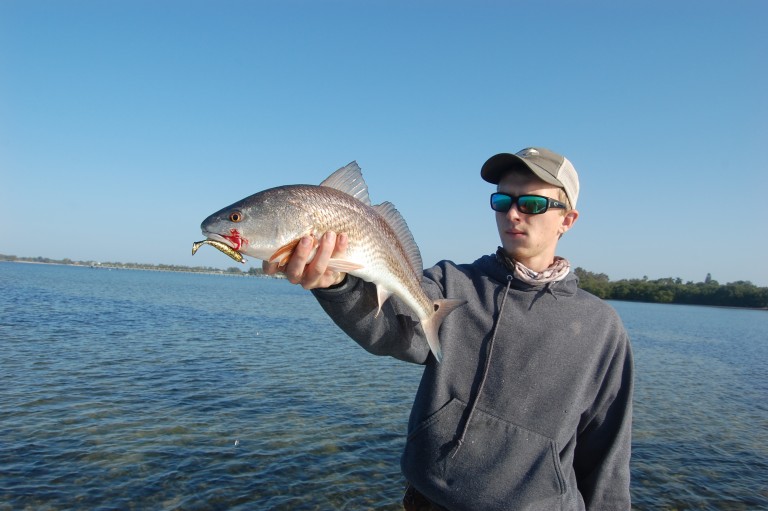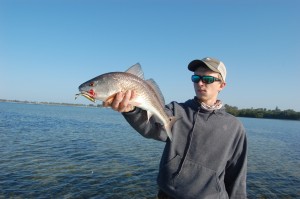 BOOK NOW!
Remember the best time to fish is when you can, so give Capt Tim a call or text at 813-714-0889 to book your Tampa Bay Fishing Adventure! Capt Tim has a vast knowledge of Tampa Bay and is comfortable fishing in every region of the bay. Often fishing the south shore,  upper bay, downtown Tampa, and St. Petersburg.