As an angler, nothing beats the excitement of casting your line into bountiful waters. Whether you're a seasoned fisherman or an eager beginner, Tampa Bay's vibrant inshore waters offer a unique fishing experience with a myriad of fish species ready for the catching. Let's dive into the fantastic world of Tampa Bay angling!
The Allure of Tampa Bay
Tampa Bay is more than just a body of water – it's an angler's paradise. With a diverse array of species in its rich, biodiverse waters, fishing here is an ever-evolving adventure. From hard-hitting game fish to elusive dwellers of the deep, Tampa Bay offers a thrilling challenge that keeps anglers coming back for more.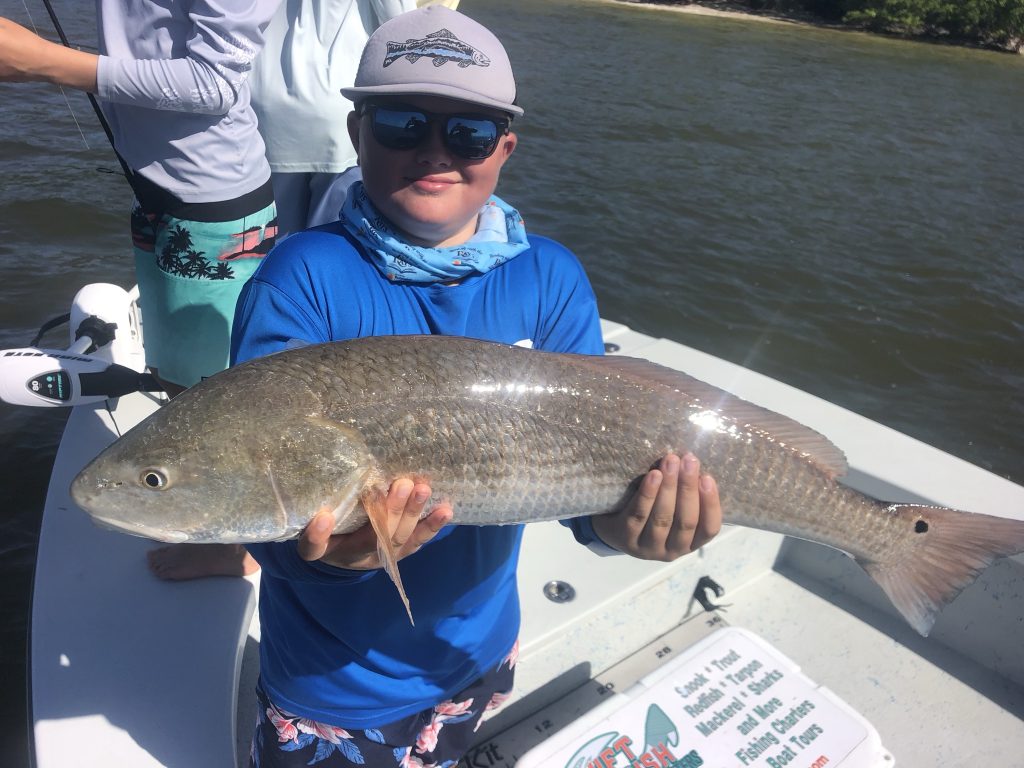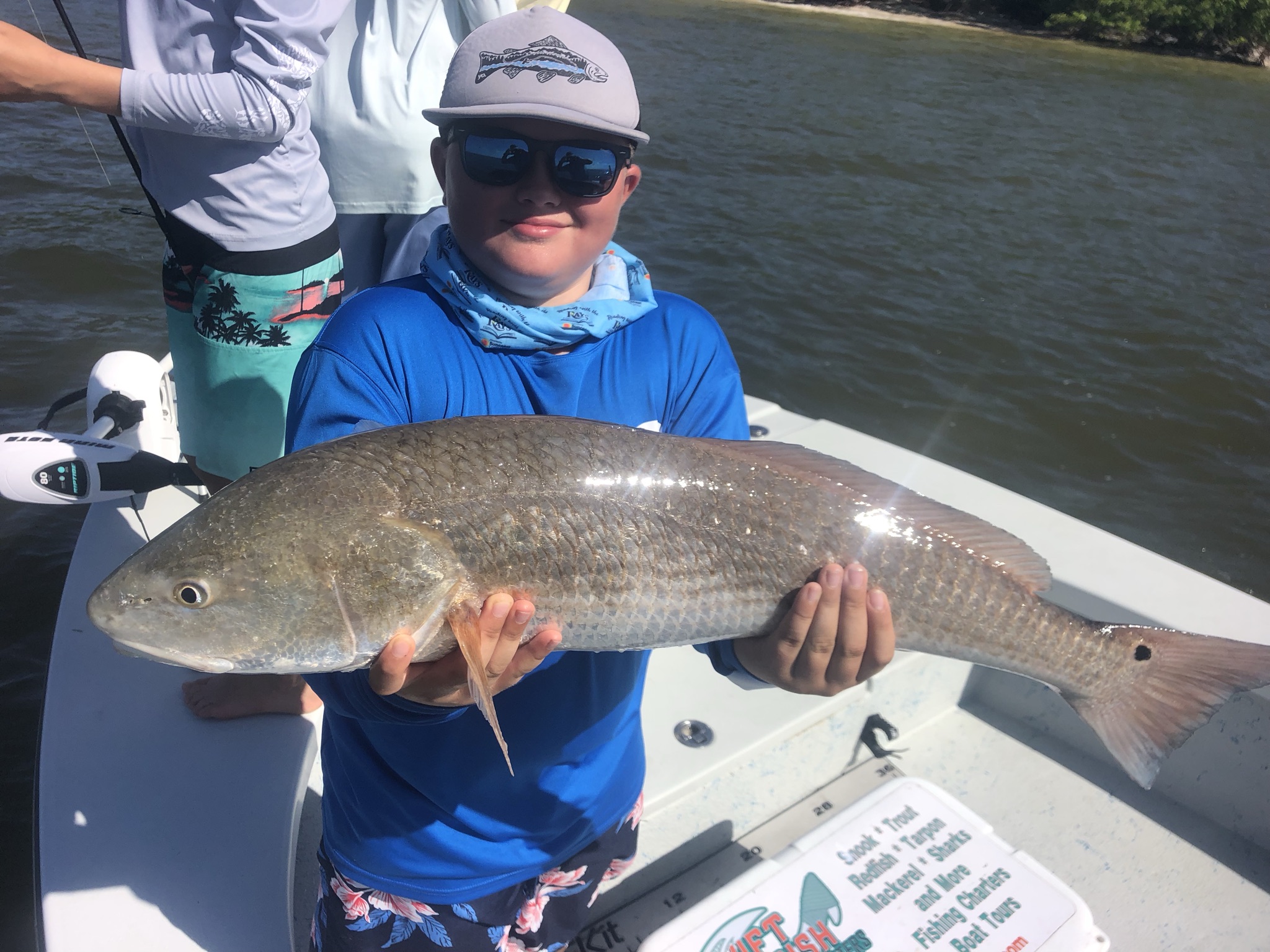 1. The Fiery Fighter: Redfish
Known for their distinct reddish hue and the single black spot near their tail, Redfish, or Red Drum, are a quintessential Tampa Bay catch. Their prevalence in the Bay's estuaries, coupled with their impressive size and vigorous fighting spirit, make them a favorite among anglers.
2. The Elusive Adversary: Snook
Snook present a unique challenge in the Tampa Bay inshore waters. Their elusive nature, combined with a hard fight when hooked, adds a layer of thrill to your fishing experience. Snook often lurk in mangrove areas or grass flats, making the moment of capture a noteworthy accomplishment.
3. The All-Year Catch: Trout
Spotted Seatrout are a constant in Tampa Bay's inshore waters. Anglers value them not just for the sport but also for their delectable taste. Perfect for beginners and experienced anglers alike, the generous Trout bites offer plenty of chances for a rewarding catch.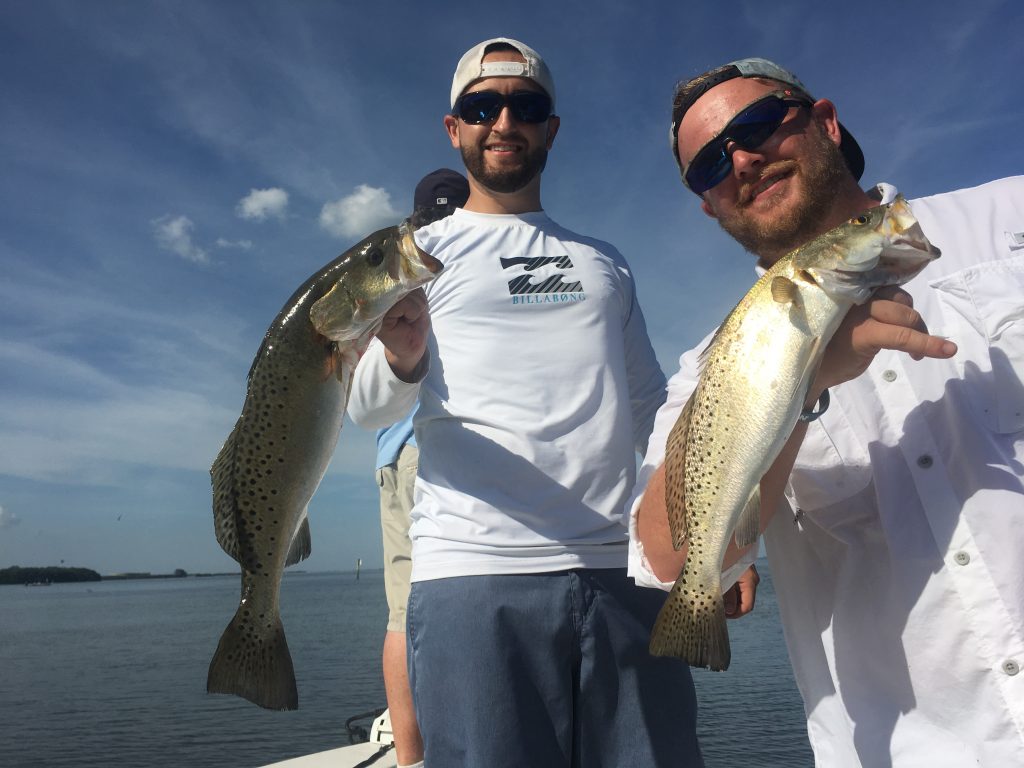 4. The Silver King: Tarpon
Tarpon, known as the 'Silver King,' are high on the list of prized catches for sport fishermen. Their size, strength, and acrobatic leaps when hooked make for an unforgettable experience. Although their numbers peak during the summer, you can find Tarpon in Tampa Bay all year round.
5. The Camouflaged Catch: Flounder
For those willing to accept the challenge, Flounder waits to be found in the sandy bottoms of Tampa Bay. With their uncanny ability to blend with the surroundings, spotting a Flounder is a task in itself. But the satisfaction of reeling in this elusive fish is an unmatched feeling.
Maximize Your Fishing Adventure
Ready to check these five Tampa Bay fish species off your angling bucket list? Consider Swiftfish Charters, the premier provider of high-end fishing and outdoor adventures. Their team of full-time, professional guides brings over 100 years of collective local knowledge about the Tampa Bay area, ensuring a fishing experience like no other.
Swiftfish's dedication to superior service and personalization provides a customized adventure that's truly unique to you. They believe in the importance of your fishing dreams and strive to exceed your expectations. So, whether you're a seasoned angler or a first-timer, let Swiftfish Charters guide you to your next extraordinary adventure. Book your Tampa Bay fishing charter today!